Fiscal Cliff Worries Drive Gold to $1,731
Posted By kurt_nimmo On November 9, 2012 @ 11:23 am In Money Watch,Tile | Comments Disabled
Kurt Nimmo
Prison Planet.com
November 9, 2012

Safe-haven demand for gold has pushed prices higher on the Comex. Kitco reports [1] December gold traded up $5.10 at $1,731.10 an ounce and spot gold was quoted down $1.40 at $1,731.25.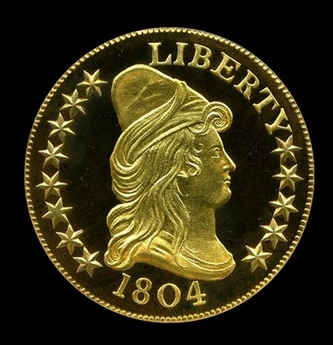 The increase arrives as Obama plans to deliver a speech on the fiscal cliff later today. David Plouffe [2], a top Obama adviser, believes Obama's re-election is a mandate to raises taxes on the wealthy, thus ensuring a fight with the Republican-controlled House of Representatives and its leader, Speaker John Boehner [3], who said on Thursday he is steadfastly opposed to any increase in tax rates.
Dire economic news from the European Union is also driving gold higher. On Friday, the German finance ministry added to projections of a serious economic downturn in Europe by stating that in the months ahead Germany's economy could "noticeably" weaken. On Thursday, the euro fell to a two-month low [4] against the dollar following a move by the European Central Bank to artificially lower interest rates to 0.75 percent.
In the United States, continued support for Federal Reserve monetary policy has also helped move gold prices higher. "With Mr. Obama back, Mr. Bernanke is safe for the moment and we should see continued stimulus. That's supportive for the gold market here," Frank Lesh [5], futures analyst and broker at FuturePath Trading, told the Wall Street Journal.
Analysts, however, believe $1,800 is a formidable barrier. On Thursday, Credit Suisse said that the political status quo is "broadly positive for the gold price" and declines below $1,600 are not likely.
Kitco believes a bullish weekly high for gold signals further price increases in the weeks ahead. "The gold bulls' next upside price breakout objective is to produce a close above solid chart resistance at $1,755.00," Jim Wycoff [1] writes this morning.
—
The premise of Dishonest Money is simple: Very smart and powerful people are robbing you of your wealth, freedom and future. The system they've created to accomplish this is both ingenious and 100% legal. The average citizen, unaware of how the system works, cannot effectively fight it. If the premise of this book is simple, then its purpose is even simpler: Help the average citizen learn "the system" so they can protect their wealth, freedom and future. Stop the thieves before they steal everything. By the end of this short book, the average citizen will be familiar with these terms, will know "who benefits" and (more importantly) will know who pays…

[6]
---
Article printed from Prison Planet.com: http://www.prisonplanet.com
URL to article: http://www.prisonplanet.com/fiscal-cliff-worries-drive-gold-to-1731.html
URLs in this post:
[1] Kitco reports: http://www.kitco.com/reports/KitcoNews20121109JW_am.html
[2] David Plouffe: http://www.chicagotribune.com/news/politics/sns-rt-us-usa-fiscalbre8a80wv-20121109,0,1257874.story
[3] John Boehner: http://abcnews.go.com/Politics/boehner-exclusive-raising-tax-rates-unacceptable-revenue-table/story?id=17672947#.UJ0hT4WU4Us
[4] euro fell to a two-month low: http://www.reuters.com/article/2012/11/08/markets-forex-idUSL1E8M8HIB20121108
[5] Frank Lesh: http://online.wsj.com/article/BT-CO-20121108-718133.html
[6] Image: http://www.midasresources.com/store/store.php?ref=62&promo=specialOffer
[7] Gold shoots to new high on euro worries: http://www.prisonplanet.com/gold-shoots-to-new-high-on-euro-worries.html
[8] Despite Preemptive Gold Margin Hike In Shanghai, Gold Is Poised To Close May Near Record On Sovereign Risk Worries: http://www.prisonplanet.com/despite-preemptive-gold-margin-hike-in-shanghai-gold-is-poised-to-close-may-near-record-on-sovereign-risk-worries.html
[9] MORGAN STANLEY: The Solution To The Fiscal Cliff Will Be Another Fiscal Cliff: http://www.prisonplanet.com/morgan-stanley-the-solution-to-the-fiscal-cliff-will-be-another-fiscal-cliff.html
[10] Gold Prices Not In A Bubble – Deutsche Bank: http://www.prisonplanet.com/gold-prices-not-in-a-bubble-%e2%80%93-deutsche-bank.html
[11] The Fiscal Cliff, the Fiscal Gap, and the Lame Duck Congress: http://www.prisonplanet.com/the-fiscal-cliff-the-fiscal-gap-and-the-lame-duck-congress.html
Click here to print.