Police State Lockdown in Boston
Posted By admin On April 19, 2013 @ 9:09 am In Featured Stories,Tile | Comments Disabled
Prison Planet.com
April 19, 2013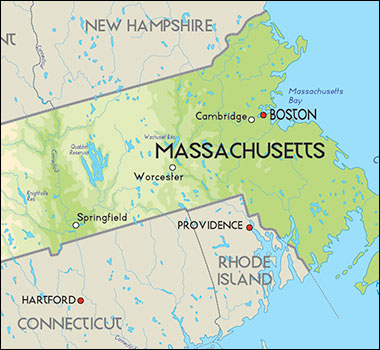 Officials in Boston have imposed what is being described as a "total lockdown" as police search for a suspect in the Boston Marathon bombings.
ABC News [1] reports:
Across the area, as police cars screamed down streets and helicopters hovered ahead, authorities urged the public to stay inside, their doors locked to anyone but a law-enforcement officer.

"There is a massive manhunt under way," Massachusetts Gov. Deval Patrick said. "We are asking people to shelter in place."

The lockdown initially affected more than 300,000 people in Cambridge, Watertown, Newton, Brighton, Allston and Belmont, but by 8 a.m., the entire city of Boston was paralyzed, officials said.

On Thursday evening, Boston police tweeted: "Door-to-door search 4 suspect in Watertown continues. Uniformed officers searching. Community consent critical."
Travel in the city of over 600,000 is now virtually impossible. The Massachusetts Bay Transportation Authority has suspended activity. All schools and public buildings are closed. "All city employees were told to stay in place and not come to work. If they are already at work, they have been asked to stay in place," NBC News [2] reports this morning. All taxi service in the city of Boston has been suspended pending further notice, according to Fox 4 News [3].
In Watertown, Massachusetts, State Police confirm they are conducting a door-to-door, house-to-house search. "Police will be going door by door, street by street, in and around Watertown. Police will be clearly identified. It is a fluid situation," Dailybhaskar [4] reports.
According to CBS News [5], "Shelter in place" is usually used for chemical or biological attack.
---
Article printed from Prison Planet.com: http://www.prisonplanet.com
URL to article: http://www.prisonplanet.com/police-state-lockdown-in-boston.html
URLs in this post:
[1] ABC News: http://abcnews.go.com/US/watertown-mass-shut-manhunt-boston-marathon-suspect/story?id=18995545#.UXFFJIL9q5d
[2] NBC News: http://usnews.nbcnews.com/_news/2013/04/19/17822687-boston-transit-shut-down-nearly-1-million-sheltering-in-place-amid-terror-hunt?lite
[3] Fox 4 News: http://fox4kc.com/2013/04/19/entire-city-of-boston-and-five-suburbs-on-lockdown/
[4] Dailybhaskar: http://daily.bhaskar.com/article/WOR-TOP-boston-cop-shot-at-on-mit-campus-situation-active-and-dangerous-4240034-NOR.html
[5] CBS News: http://www.cbsnews.com/video/watch/?id=50145198n
[6] Victims of Boston lockdown speak out against police state tyranny: http://www.prisonplanet.com/victims-of-boston-lockdown-speak-out-against-police-state-tyranny.html
[7] Exclusive: Victims Of Boston Police State Lockdown Speak Out: http://www.prisonplanet.com/exclusive-victims-of-boston-police-state-lockdown-speak-out.html
[8] Boston's Progressives: We Support Our "Voluntary" Police State: http://www.prisonplanet.com/bostons-progressives-we-support-our-voluntary-police-state.html
[9] Police Threaten Reporters in Boston Suburb: http://www.prisonplanet.com/police-threaten-reporters-in-boston-suburb.html
[10] Boston's Top Cop Warns Against "Police State": http://www.prisonplanet.com/bostons-top-cop-warns-against-police-state.html
Click here to print.