Prison Planet.com
October 30, 2012
Alex Jones is attacked by two totally mind-controlled mainstream media zombies while reporting on the zombification of America due to GMOs, vaccines, water fluoridation, aspartame poisoning, and TV programming.
The latest issue of Infowars Magazine takes an in-depth look at other ways we've become a real-life walking zombie society. Get your copy today.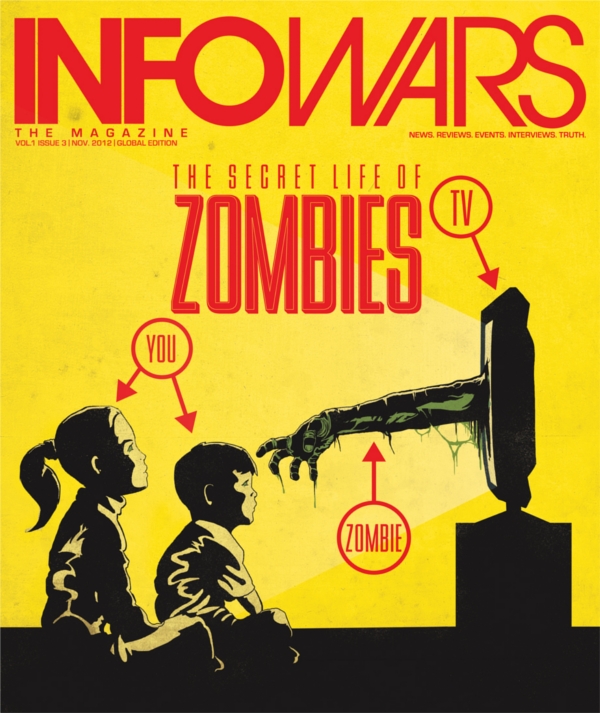 This article was posted: Tuesday, October 30, 2012 at 12:15 pm
Tags: activism, gmo, Mainstream Media, vaccines, Water
---
---
Print this page.
---
---
Infowars.com Videos:
Comment on this article