Charlie Skelton
London Guardian
June 10, 2011
So this is some proper journalism what I just done.
Early this morning a Swiss website published a genuine-sounding list of delegates to this year's conference. A couple of names leapt out, both of them Bilderberg alumni: Lord Mandelson (2009) and George Osborne (2006-2009).
On the 2011 delegate list, Osborne appears thus:
Osborne, George, Chancellor of the Exchequer.
I've just spent the entire day trying and failing and failing and trying again to get an official confirmation that Osborne is attending the St Moritz conference, and if so, in exactly what capacity he's here.
At long last the Treasury Press Office gave me a straight answer, but it wasn't the answer I was expecting: "George Osborne is attending the Bilderberg conference in his official capacity as Chancellor of the Exchequer" – and he's coming along "with a number of other international finance ministers." Any Treasury staff? "Probably not more than one."
So – ok – you mean we're paying for Osborne to be here? You mean he's on Treasury business? You mean this is an official summit? You mean he's talking economic policy with the Chairman of Royal Dutch Shell, the CEO of Airbus, and Russian oligarch Alexey Mordashov, the billionaire CEO of Severstal? And Henry Kissinger? In secret? Behind a police cordon?
A d v e r t i s e m e n t
Then came the photo. It's a bit washed out, but that profile…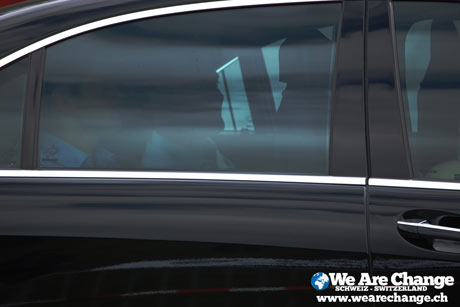 Stock up with Fresh Food that lasts with eFoodsDirect (AD)
This article was posted: Friday, June 10, 2011 at 9:16 am
---
---
Print this page.
---
---
Infowars.com Videos:
Comment on this article