"Sea ice is disappearing due to climate change," scientists say as rescue ships fail to breach ice to save them
Kit Daniels
Prison Planet.com
December 30, 2013
The scientific ship currently trapped in Antarctic ice is carrying a team of climate change scientists who keep harping the dangers of "global warming" even after multiple rescue ships failed in their attempts to save them.
On Christmas Day, the ice-strengthened MV Akademik Shokalskiy got stuck in Antarctic ice during her Australasian Antarctic Expedition led by Australian global warming professor Chris Turney.
A d v e r t i s e m e n t
"Bad news: [Rescue ship] Aurora couldn't get through," Turney tweeted earlier today. "Tried twice [but] low visibility and heavy ice. [She's] returning to open water."
"Try again tomorrow?"
Turney and his team launched this voyage to study "ocean warming" while retracing the route of the original Australasian Antarctic Expedition, which was launched in 1911 by Australian geologist Douglas Mawson.
The official web site for the expedition suggests that the ice in East Antarctica, where the Akademik Shokalskiy is stranded, is threatened by this "warming."
"There is an increasing body of evidence, including by the AAE members, that have identified parts of the East Antarctic which are highly susceptible to melting and collapse from ocean warming," the site continues.
But as blogger Anthony Watts points out, Mawson's team landed in Antarctica under much warmer conditions in 1912:
Additionally, the National Snow & Ice Data Center reports that the current extent of the Antarctic sea ice is two standard deviations above normal: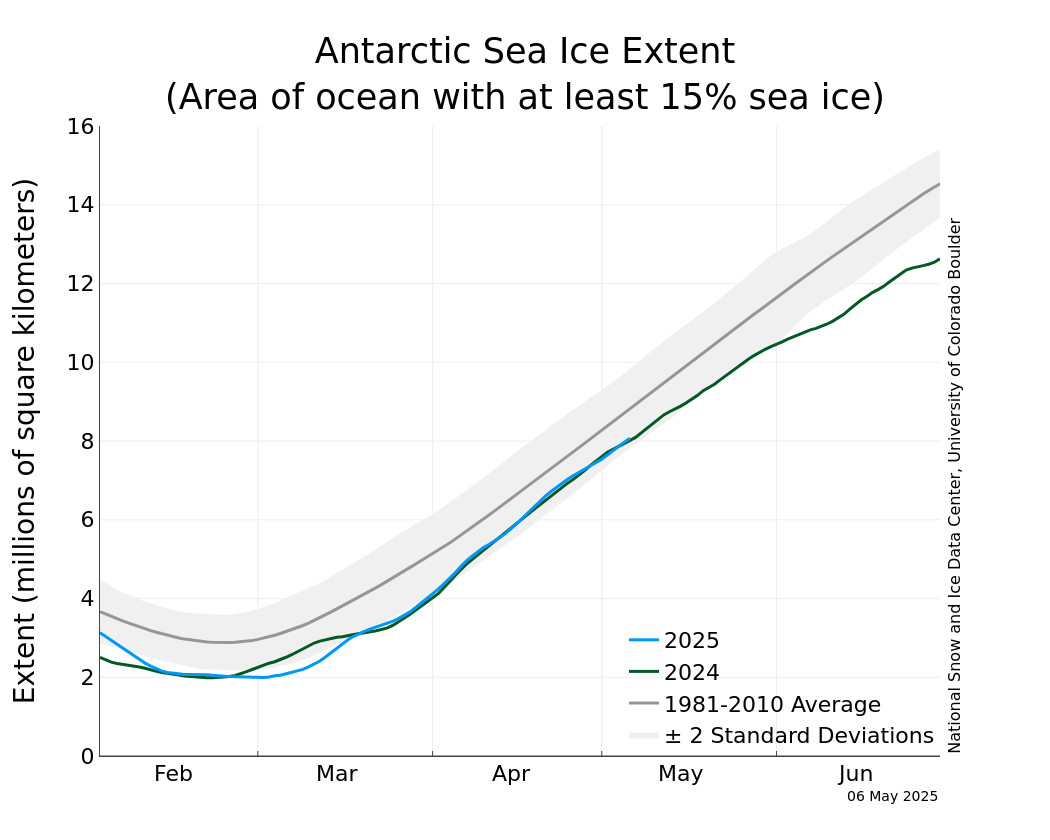 The National Aeronautics and Space Administration even announced back in September that Antarctic ice reached its largest extent since measurements began in 1979.
Yet Turney's team is still defiant to these facts even as they stay stranded in record levels of ice that rescue ships have not yet breached.
"Sea ice is disappearing due to climate change," they announced. "But here it is building up."
This article was posted: Monday, December 30, 2013 at 2:07 pm
---
---
Print this page.
---
---
Infowars.com Videos:
Comment on this article