Prisonplanet.com
Jan 28, 2011
Submissions to Alex Jones' V For Victory campaign are flooding in. Please remember that the goal of the campaign is to put these flyers up in your local community.
RELATED: You Are The Resistance Against The DHS Occupation Of America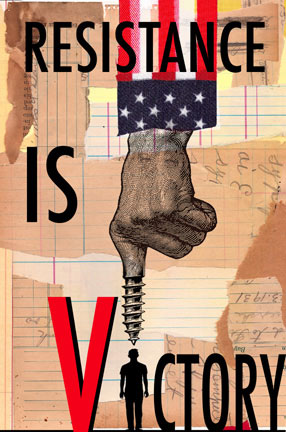 A d v e r t i s e m e n t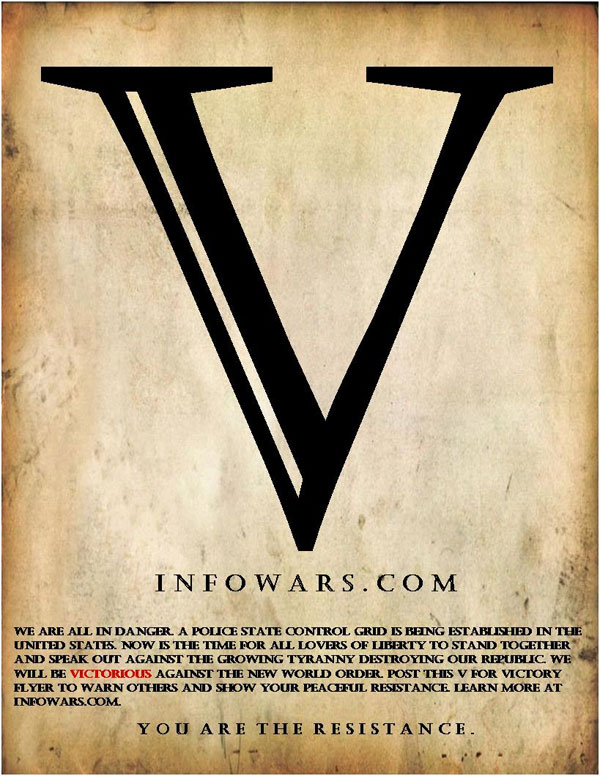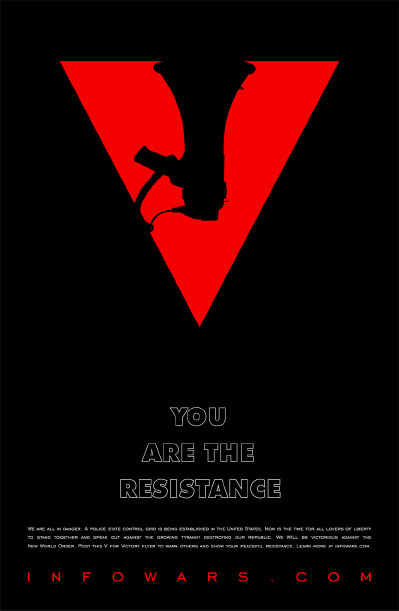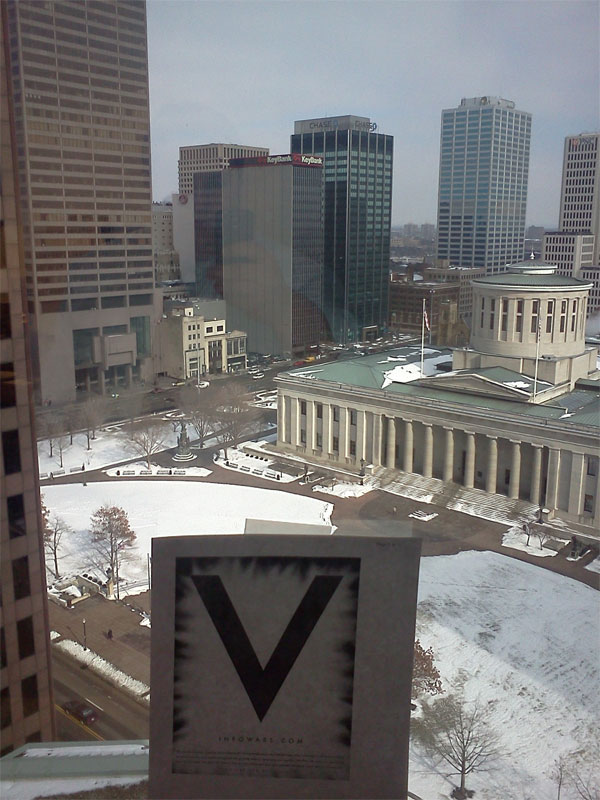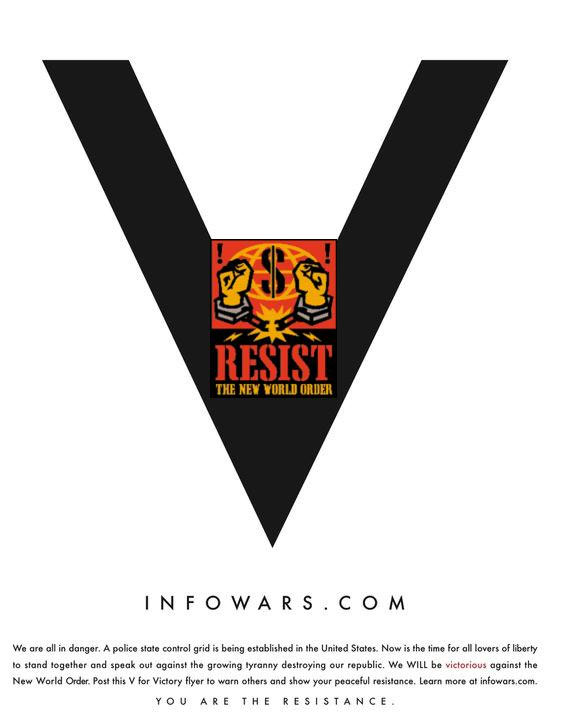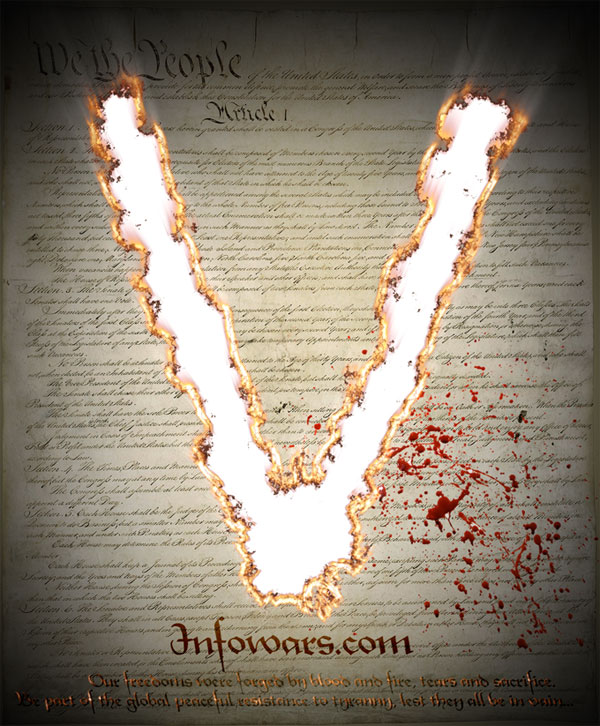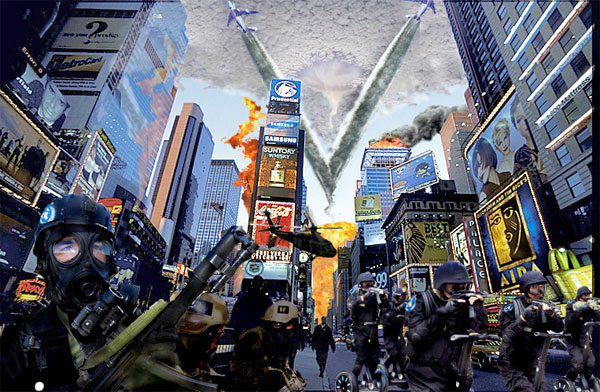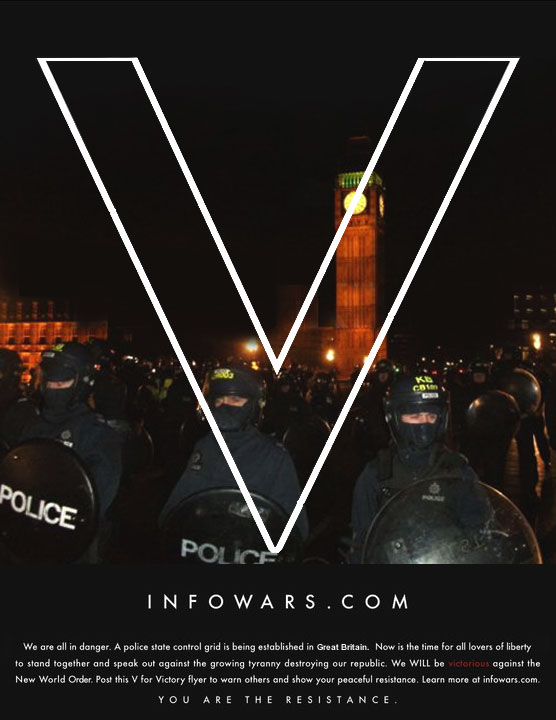 This article was posted: Friday, January 28, 2011 at 8:32 am
---
---
Print this page.
---
---
Infowars.com Videos:
Comment on this article