Kids playing tag, bad – police opening fire in public, good
Julie Wilson
Infowars.com
Oct. 10, 2013
Just when it seems like the world can't become any more backwards, Linn's Stamp News reports that the US Postal Service is set to destroy an entire stamp series featuring children doing activities because three of the stamps raise "safety concerns."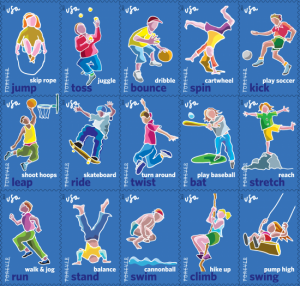 The stamp series was part of Michelle Obama's "Let's Move" initiative, which is supposedly aimed at solving the "epidemic" of childhood obesity. The President's Council on Fitness, Sports, and Nutrition, a program designed to promote and encourage Americans to become physically active (why this program even exists is another discussion), took issue with the stamps because the children depicted in them were not wearing helmets or knee pads, which of course in today's society is considered hazardous.
It's impossible for one not to wonder how children participating in physical activities without a helmet is "bad," but opening gunfire in public on an unarmed women with a one-year old child in the car is not only OK, but authorities consider it so OK, that Congress gave the police who carried out the heinous act, a standing ovation.
That's right, a standing ovation. They actually referred to the murder as "heroic."
Even more shocking is that the Senate Sergeant At Arms and Doorkeeper handed out "Thank You Capitol Police" buttons the day after cops executed the women in front of her young child.
In related news, the principal of a New Hampshire elementary school decided the game of tag is "too dangerous" and posted a memo on their website reminding parents of the school's playground rules. Under the rules, "chasing" and "touching" are forbidden.
"Seems innocent enough, however the force with which students 'tag' varies greatly, and this game, in particular, has been banned in many schools in the United States due primarily to concerns about injuries," said the principal.
A d v e r t i s e m e n t
Yesterday, one of our lovely Infowars reporters LeeAnn McAdoo was shockingly able to get 14 out of 20 people on the University of Texas campus to sign a petition enforcing mandatory helmet usage for all citizens.
Miss McAdoo politely told the potential signers that because we now have socialized healthcare, "everyone's responsible for everyone."
The campus area, which is a breeding ground for UT trendies, provided for the perfect example of how the sheeple will truly go along with anything, even if it means wearing a goofy helmet everywhere, as long as it's in the name of "safety."
This article was posted: Thursday, October 10, 2013 at 5:20 pm
Tags: education, entertainment, environment, police state
---
---
Print this page.
---
---
Infowars.com Videos: