Breitbart
March 21, 2018
People can be "charged" with an "offence" if their actions are within the law but their "reasons for doing it" are perceived as illegal hate by others, London police have said, before withdrawing the claim.
Social media users began drawing attention to the Metropolitan force's new, and highly unusual, definition of a 'hate crime' on the 16th of this month. It remained like that until the 18th, according to Google cache, before the police edited it again on Monday.
The definition did not match that given by the College of Policing or Crown Prosecution Service, and critics online claimed it could be read as a threat against "thought crimes".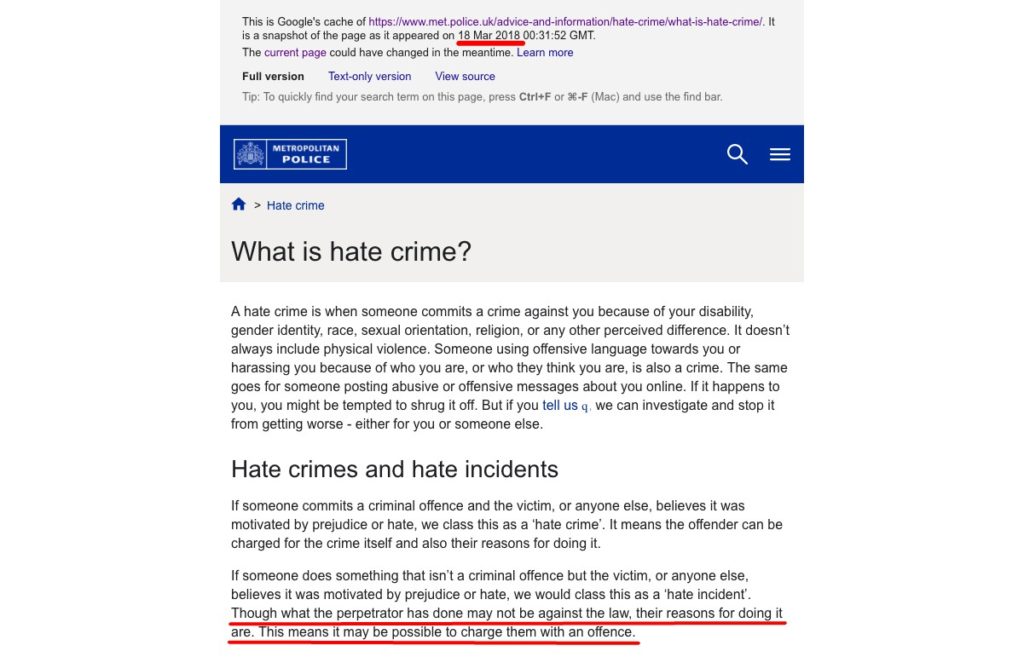 Breitbart London asked the Metropolitan Police for comment on their change of heart over hate crime, but no reply had been received at the time of publication.
This article was posted: Wednesday, March 21, 2018 at 8:03 am
---
---
Print this page.
---
---
Infowars.com Videos:
Comment on this article