Kurt Nimmo
Prison Planet.com
July 22, 2011
It is too early to say who is responsible for the bombing of government buildings in Oslo, Norway, that killed at least two people and injured several others. The media is instinctively blaming al-Qaeda, but there is another possible culprit – Mullah Krekar and his Kurdish Islamist group Ansar al-Islam.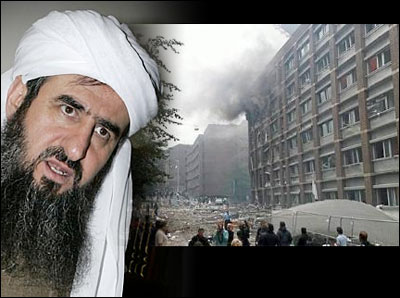 On July 12, it was reported that a Norwegian prosecutor filed terror charges against the Iraqi-born cleric Krekar after he allegedly threatened Norwegian politicians with death if he's deported from the country. Krekar went to Norway in 1991 as a refugee from northern Iraq.
Authorities from the Kurdistan regional government have repeatedly asked Norway to extradited Krekar for his role in terrorist attacks carried out by the group he founded, Ansar al-Islam. Members of the group are veterans of the CIA-ISI collaborative war against the Soviets in Afghanistan. The group killed an Australian journalist and is believed to involved in the attempted bombing of a DoD office in Arbil, Iraq, in 2003.
Stock up with Fresh Food that lasts with eFoodsDirect (AD)
A d v e r t i s e m e n t
Krekar has an interesting background. As I wrote in 2005, he was approached by the CIA to work with them. In 2003, he told the al-Hayat newspaper he had "a meeting with a CIA representative and someone from the American army in the town of Sulaymaniya (Iraqi Kurdistan) at the end of 2000. They asked us to collaborate with them," an offer Krekar said he refused.
Krekar threatened to expose his link to the CIA after the U.S. accused Ansar al-Islam of teaming up with al-Qaeda. "I have in my possession irrefutable evidence against the Americans and I am prepared to supply it … if (the United States) tries to implicate me in an affair linked to terrorism," he told the newspaper.
The Bush neocons tried to link Krekar and Ansar al-Islam to al-Qaeda as part of its pre-invasion disinformation campaign. They claimed Saddam Hussein was working with Osama bin Laden and al-Qaeda, a claim that was later dispelled as an outright lie.
The Oslo bombing may have nothing to do with the charges leveled against Krekar and Ansar al-Islam, but the timing is suspicious, to say the least. The fact members of the group were involved in the CIA's war in Afghanistan – an effort that produced both al-Qaeda and the Taliban – and Krekar has admitted associating with the agency needs to be further investigated.
It is more likely the bombing will be blamed on al-Qaeda and will become yet more fodder for the the so-called war on terror, promised to last more than a century.
This article was posted: Friday, July 22, 2011 at 1:12 pm
---
---
Print this page.
---
---
Infowars.com Videos:
Comment on this article