Breitbart
June 19, 2017
The annual anti-Israel al-Quds Day rally took to the streets of London on Sunday, with the flag of the terrorist group Hezbollah prominent among the marchers.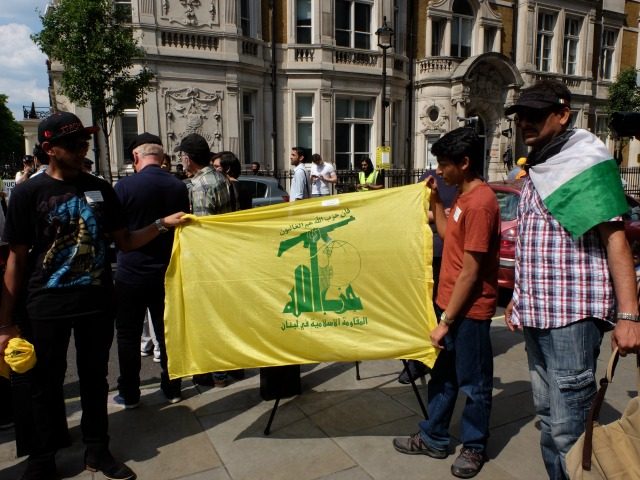 The distinctive yellow Hezbollah flag contains the image of a military assault rifle at its centre and an Arabic inscription that reads, "The Party of Allah Shall Be Triumphant — The Islamic Resistance in Lebanon."
As Breitbart News reported, Al-Quds Day was begun in 1979 by the late Iranian leader Ayatollah Khomeini to call for the State of Israel to be destroyed. Organisers claim it "unites for the freedom of the oppressed in Palestine and beyond" and it is co-run by the Islamic Human Rights Commission.
Watch: Breitbart London photojournalist pushed away from demonstration
Hezbollah is an illegal, anti-Semitic terrorist organisation, designated as a terror organization in its entirety by the Arab League, Bahrain, Canada, France, Israel, Australia, the Netherlands, and the United States. But the European Union, as well as the United Kingdom, maintain a difference between the group's military and political wings, seeking only to proscribe the former.
This article was posted: Monday, June 19, 2017 at 5:42 am
---
---
Print this page.
---
---
Infowars.com Videos:
Comment on this article