Zero Hedge
April 25, 2019
African leaders met in Egypt on Tuesday in a summit addressing continuing violence and dramatic political upheavals in neighboring Libya and Sudan, with Egypt's President Sisi calling for a unified regional response in order avoid "a slide into chaos".
This as since early April fighting around Tripoli between Gen. Khalifa Haftar's advancing Libyan National Army (LNA) and the UN-backed Government of National Accord (GNA) has resulted in 264+ deaths, according to the World Health Organization (WHO), and some 1,266 people wounded, with 21 among the deceased civilians.
Some media reports have cited as many as 300 killed in the violence. The United Nations has put the number of displaced due to Haftar's offensive on the capital at more than 30,000 civilians.
Meanwhile in Sudan fierce protests have continue in Khartoum despite the toppling of longtime strongman Omar al-Bashir, resulting in unpopular rule by military council with emergency powers. "The principle of African solutions to African problems is the only way to deal with common challenges facing us," Sisi said in opening remarks to the summit.
Concerning Libya, Sisi's fear's of a "slide into chaos" — which has actually long been a reality all the way back to the 2011 NATO-led toppling of Muammar Gaddafi — will be viewed as largely hypocritical considering Sisi is among Gen. Haftar's main backers.
This week intense fighting has continued in the southern suburbs of Tripoli, with shelling disrupting daily life in the city's center. Reuters reports:
Forces supporting Libya's internationally recognized government pushed back troops loyal to eastern commander Khalifa Haftar to more than 60 km southwest of the capital Tripoli on Tuesday, Reuters reporters said.

The town of Aziziya was fully under the control of the Tripoli forces, with shops reopening after days of fighting, a Reuters team at the scene said.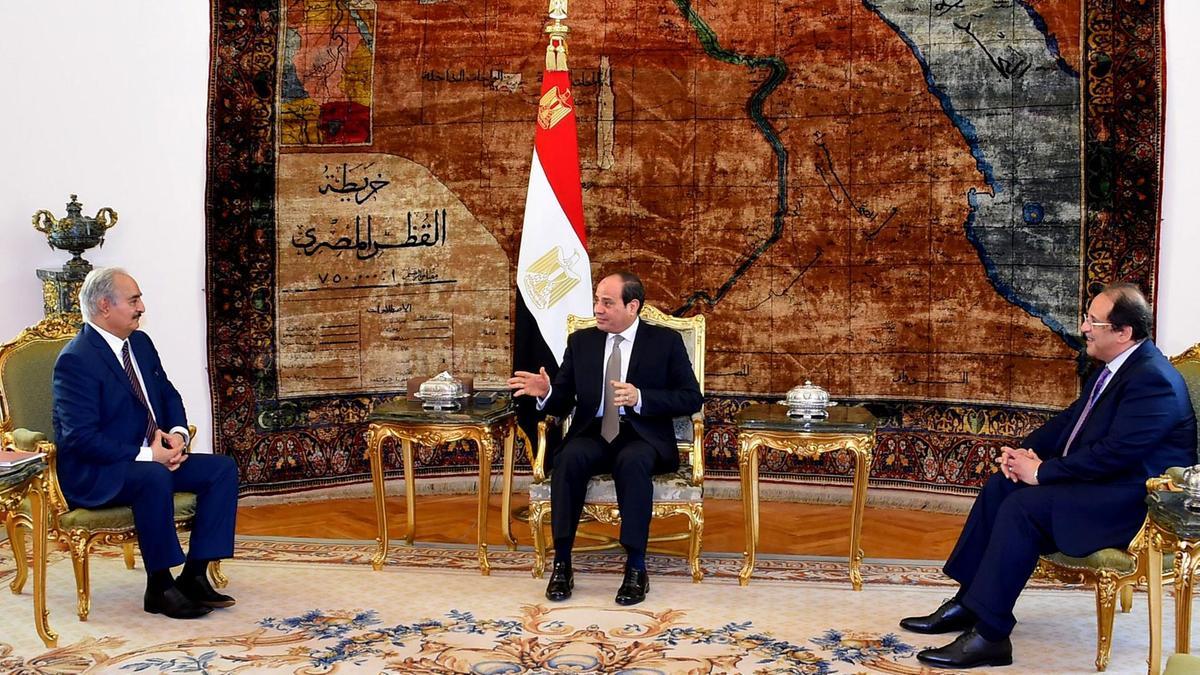 However, it appears things could settle into a protracted war and stalemate, as the bulk of pro-Haftar militants have been halted in their push to take the capital, which has included Haftar deploying MiG jet fighters in his arsenal.
Meanwhile, EU officials have this week urged President Trump to reverse last week's surprise declaration of US support for Haftar's LNA. European officials have further demanded greater clarity of the United States' position on Libya, saying Washington's policy confusion will only add fuel to the chaos, similar to recent contradictory US statements on Syria.
This article was posted: Thursday, April 25, 2019 at 5:48 am
---
---
Print this page.
---
---
Infowars.com Videos: