Homeland Security Newswire
Sept 13, 2011
This November the Supreme Court is gearing up to hear a landmark case which will decide how far law enforcement agencies can pry into an individual's private life; federal judges argue that the use of GPS surveillance by law enforcement is an "Orwellian intrusion" into private life and violate the Fourth Amendment; meanwhile police say GPS tracking is simply a more efficient way to tail a suspect's car or track their movements, things they can currently do without a warrant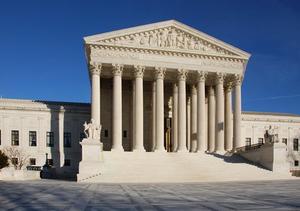 This November the Supreme Court is gearing up to hear a landmark case which will decide how far law enforcement agencies can pry into an individual's private life.
In recent years GPS enabled phones and devices have proven to be a treasure trove of personal data, beaming constant round the clock updates on an individual's activity. With the increasing ubiquity of these devices, their legality has become the center of a hot debate that has divided the nation's lower courts. In several recent rulings, judges have called the devices "Orwellian" or Big Brother-esque and worried that they violate the Fourth Amendment, which protects against unreasonable search and seizure.
For instance in April, Judge Diane P. Wood of the federal appeals court in Chicago wrote that using GPS surveillance would "make the system that George Orwell depicted in his famous novel, '1984,' seem clumsy."
This article was posted: Tuesday, September 13, 2011 at 10:29 am
---
---
Print this page.
---
---
Infowars.com Videos:
Comment on this article