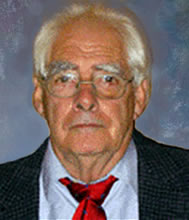 Alex talks with David MacMichael, a former CIA analyst who also served as an analyst for the National Intelligence Council from 1981-1983. MacMichael resigned from the CIA in July 1983 because he felt the Agency was misrepresenting intelligence for political reasons. He is a member of Veteran Intelligence Professionals for Sanity, founding member of Association of National Security Alumni and the Association for Responsible Dissent, and an outspoken critic of the Iraq War. Mr. MacMichael talks with Alex about the impending attack on Iran. Alex also talks with Paul Craig Roberts about his article, The Ecstasy of Empire.
Watch the Windows Media Player or MPEG-4 video presentation and access the high quality MP3 by logging in at Prison Planet.tv and clicking on the "LIVE" page.
MEDIUM QUALITY FREE MP3 FILE: http://rss.nfowars.net/20100817_Tue_Alex.mp3
Not a prison planet.tv member? Consider the great benefits of subscribing – click here.
This article was posted: Tuesday, August 17, 2010 at 1:32 pm
---
---
Print this page.
---
---
Infowars.com Videos:
Comment on this article