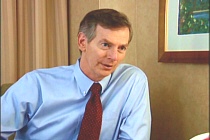 Alex welcomes back to the show Dr. Russell Blaylock, nationally recognized board-certified neurosurgeon, author and lecturer. Blaylock argues that aspartame, MSG, and other excitotoxins promote the growth of cancer. Alex also talks with former USAF officer, assistant professor of aerospace studies, and president of the Power of Prophecy Ministries and RiverCrest Publishing in Austin, Texas, Texe Marrs. Marrs is the author of three Christian bestsellers, including the landmark bestseller Dark Secrets of the New Age. His latest book is the highly acclaimed Codex Magica, available at Alex Jones' Infowars Store. His radio program, Power of Prophecy, is beamed to over 125 nations around the globe.
Watch the video archive and access the high quality MP3 by logging in at Prison Planet.tv and clicking on the "LIVE" page.
MEDIUM QUALITY FREE MP3 FILE: http://rss.nfowars.net/20090818_Tue_Alex.mp3
Not a prison planet.tv member? Consider the great benefits of subscribing – click here.
This article was posted: Tuesday, August 18, 2009 at 10:02 am
---
---
Print this page.
---
---
Infowars.com Videos:
Comment on this article