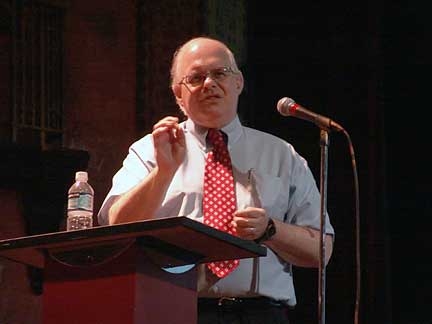 Alex returns to the air today. He talks with regular guest Bob Chapman, a former stockbroker and editor of the widely respected weekly newsletter, the the International Forecaster. Alex also welcomes back to the show Webster Tarpley, journalist, lecturer, GCN radio host, and author of Obama – The Postmodern Coup: Making of a Manchurian Candidate and Barack H. Obama: The Unauthorized Biography. Tarpley's latest book is Surviving the Cataclysm: Your Guide through the Worst Financial Crisis in Human History.
Watch the video archive and access the high quality MP3 by logging in at Prison Planet.tv and clicking on the "LIVE" page.
MEDIUM QUALITY FREE MP3 FILE: http://rss.nfowars.net/20090710_Fri_Alex.mp3
Not a prison planet.tv member? Consider the great benefits of subscribing – click here.
This article was posted: Friday, July 10, 2009 at 1:30 pm
---
---
Print this page.
---
---
Infowars.com Videos:
Comment on this article