Prisonplanet.tv
Tuesday, June 2, 2009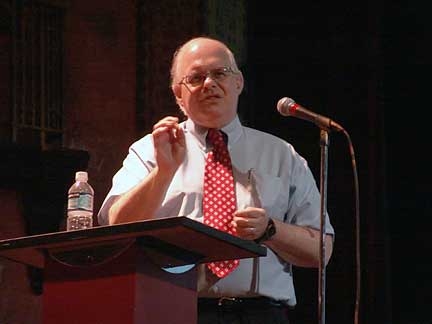 Alex talks with author, journalist, lecturer, and GCN talk show host Webster Griffin Tarpley. Webster's latest book, Obama – The Postmodern Coup, is available from Alex Jones' Infowars Store. Alex also talks with montly guest, Mike Rivero, editor the the news portal WRH and GCN talk show host. Mancow Muller, host of Mancow's Morning Madhouse radio show in Chicago, talks with Alex about his waterboarding experience. Alex also discusses the important news items of the day and takes your calls.
Watch the video archive and access the high quality MP3 by logging in at Prison Planet.tv and clicking on the "LIVE" page.
MEDIUM QUALITY FREE MP3 FILE: http://rss.nfowars.net/20090602_Tue_Alex.mp3
Not a prison planet.tv member? Consider the great benefits of subscribing – click here.
This article was posted: Tuesday, June 2, 2009 at 4:27 pm
---
---
Print this page.
---
---
Infowars.com Videos:
Comment on this article