Zero Hedge
November 6, 2019
Turkey says it hopes to gather "a trove of intelligence" after security forces apprehended the sister of dead Islamic State leader Abu Bakr al-Baghdadi on Monday. Top officials have called her being taken alive an intelligence "gold mine".
She was said to be hiding with her husband and daughter-in-law, who were also detained and are being interrogated, in the the northern Syrian town of Azaz, Reuters reports.
Interestingly the 65-year old woman, Rasmiya Awad, accompanied also by five children, turned up in a Turkish-controlled area near the border. "We hope to gather a trove of intelligence from Baghdadi's sister on the inner workings of ISIS," a top Turkish official said.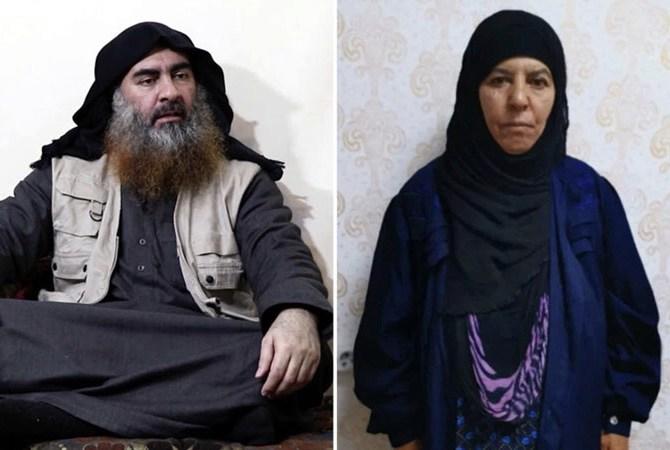 Despite the slain ISIS leader's sister turning up right under the nose of Turkish forces, Ankara touted it as "evidence of Turkey's determination to fight against Islamic State," according to President Erdogan's spokesman.
"The arrest of al-Baghdadi's sister is yet another example of the success of our counter-terrorism operations," spokesman Fahrettin Altun stated on Tuesday. "Much dark propaganda against Turkey has been circulating to raise doubts about our resolve against Daesh," he wrote, and added, "Our strong counter-terrorism cooperation with like-minded partners can never be questioned."
Though international reports say they can't confirm Rasmiya Awad's identity, or that she's actually one of Baghdadi's sisters, it's clear that Turkey's leaders have been sensitive to the increasing number of western media reports saying Turkey had for years given quiet support to ISIS terrorists and other jihadists who traveled across the porous southern border into Syria to fight both Kurdish militias and pro-Assad forces.
And following the successful Oct. 27 US special forces raid which took out Baghdadi, found near Barisha in northern Idlib, a mere few miles from the Turkish border, people have been asking questions of just what Ankara knew as to the world's #1 terror leader's whereabouts.
"Abu Bakr al-Baghdadi was killed in a U.S. operation three miles from Turkey. People are asking questions," The National Reviewnoted the day after the raid. This and other scrutiny that Turkey has come under since the launch of 'Operation Peace Spring' early last month is what Erdogan's spokesman dismissed as "dark propaganda".
It will be interesting to see if the Pentagon gives confirmation over whether Turkey has indeed captured Baghdadi's sister, given US authorities will certainly want to interrogate her.
This article was posted: Wednesday, November 6, 2019 at 3:45 am
---
---
Print this page.
---
---
Infowars.com Videos: