Washington's Blog
October 31, 2011
Here he is a couple of minutes before, standing with marine veteran Scott Olsen before Olsen was hit in the head and nearly killed by a projectile: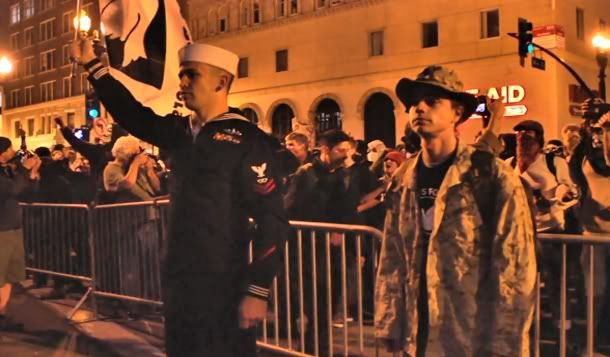 In fact, retired members from every branch of the military support the protesters.
And even active service members are starting to come out to support them.
Note 1: Courage is contagious.
Note 2: By comparing the video above with prior videos of Scott Olsen's shooting, I believe that video experts should be able to confirm the identity of the shooter and the guy who threw the tear gas canister in the middle of the group trying to rescue Scott Olsen.
This article was posted: Monday, October 31, 2011 at 3:40 am
---
---
Print this page.
---
---
Infowars.com Videos:
Comment on this article