RT
May 10, 2019
The US Air Force released images of B-52 Stratofortress bombers landing in Qatar. The deployment is part of a larger US military build-up in the region touted as a countermeasure to an unspecified threat from Iran.
The strategic bombers arrived at Al Udeid Air Base in Qatar on Thursday night, the Air Force said. They were provided by the 20th Bomb Squadron of Barksdale Air Force Base in Louisiana. Other B-52s were moved to an unspecified location in "southwest Asia," the statement said.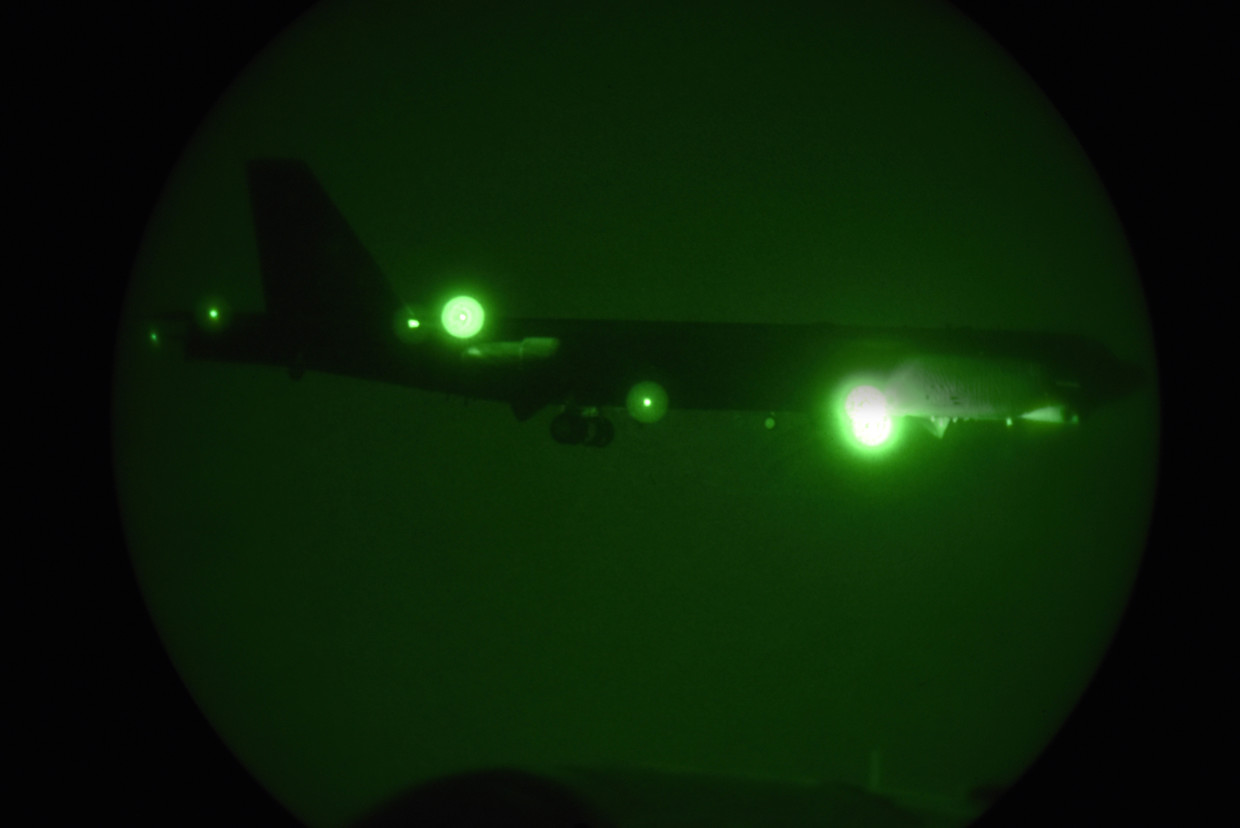 ©US Air Force / Senior Airman Keifer Bowes
Earlier, the US Air Force released a video showing the bombers taking off from Barksdale for the CENTCOM area of responsibility.
The deployments come as the US threatens Iran with retaliation for a claimed plan to attack "American interests." The White House earlier trumpeted the move of the USS Abraham Lincoln aircraft carrier strike group towards the Persian Gulf, which was touted as a strong warning to Iran. Washington is reportedly acting on a vague tip from Israel.
Officials in Tehran rejected Washington's rhetoric and mocked the statements about the USS Abraham Lincoln, saying its movements are old news.
The Boeing B-52 Stratofortress is a veteran strategic aircraft designed with the capability to drop nuclear weapons. The current B-52H version has been in production since 1961, with dozens of aircraft delivered to the USAF. The bomber was used for Cold War era patrols as well as delivering strikes as part of numerous wars starting with Vietnam.
This article was posted: Friday, May 10, 2019 at 6:36 am
---
---
Print this page.
---
---
Infowars.com Videos: