Evil minions of Middle-earth join the TSA and NSA to enslave America in this Infowars contest entry
Prison Planet.com.com
December 8, 2013
There's only one month left until the deadline for our latest Infowars film contest with a cash prize of $10,000. The contest deadline is 11:59pm PST January 7, 2014.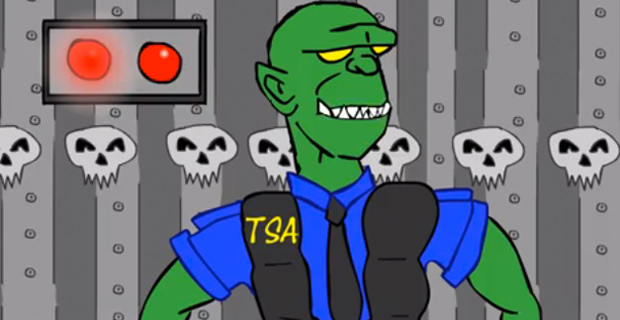 Check out one of the latest contest entries, The Merging of Dual Towers:
Showcased videos are selected for general interest and their selection does not imply that they are finalists or have met all the contest requirements. All of the views expressed in the films are not necessarily endorsed by Infowars.
The TSA and the NSA are attacking the First Amendment through the color of law and bogus copyright claims.
A d v e r t i s e m e n t
Both of these agencies want to stifle criticism aimed at them while they abuse our rights with impunity.
But you can fight back by reasserting your right to free speech and our current film contest allows you to do just that.
One entry will receive a cash prize of $10,000 for the best video that mocks or scorns suppression of the First Amendment by either the TSA, the NSA or both.
You can see the full rules here: www.infowars.com/contest
Please follow the rules carefully, upload your entry to YouTube and two other alternate video sites and notify us at contest@infowars.com on or before contest deadline, which is 11:59pm PST January 7, 2014.
This article was posted: Sunday, December 8, 2013 at 7:26 am
---
---
Print this page.
---
---
Infowars.com Videos:
Comment on this article