Chris Menahan
Information Liberation
June 13, 2018
Democrats in Seattle got b*tch slapped by Amazon's Jeff Bezos and decided to repeal a new tax on big business just weeks after passing it into law.
From SeattlePI:
Seattle's city council on Tuesday rolled back its so-called "head tax" on big businesses to fund homeless services, less than a month after it unanimously approved the compromise deal.

The tax would have collected about $275 per head on employees at businesses with more than $20 million in annual revenue, raising roughly $48 million a year for housing and other services for the city's booming homeless population. By the latest count, King County was home to more than 12,000 people experiencing homelessness, most of them in Seattle.
"We have reached the conclusion that this is not a winnable battle at this time," Councilwoman Lisa Herbold said before the vote. "I am not someone who walks away from what looks like a losing fight, but … there is so much more to lose between today and November."

Pressure from Amazon had already cut the original tax nearly in half, but then the company joined Starbucks and others in backing a campaign to put the tax to a referendum vote this fall. The No Head Tax campaign had raised more than $285,000 through the end of May, according to filings with the city.
On Monday, the council and Mayor Jenny Durkan formally caved to the opposition, announcing Tuesday's special meeting and indicating they would largely support repeal.

Against the din of protesters chanting in city council chambers, the council struggled to complete its vote on the measure, with Councilwoman Kshama Sawant holding out her vote until the crowd acknowledged the vote was happening behind them. The final tally was seven in favor, with just Sawant and Councilwoman Teresa Mosqueda dissenting.
How humiliating. The libs' only claim to fame is they're here to "soak the rich," but now that the Democratic Party has become the open-borders, cheap labor, mega-corp globalist partytheir new motto appears to be "suck the rich."
The average Democrat now thinks the world's richest man, Jeff Bezos, is a hero of the working class and the CIA, FBI and deep state running the government is the pinnacle of "people power!"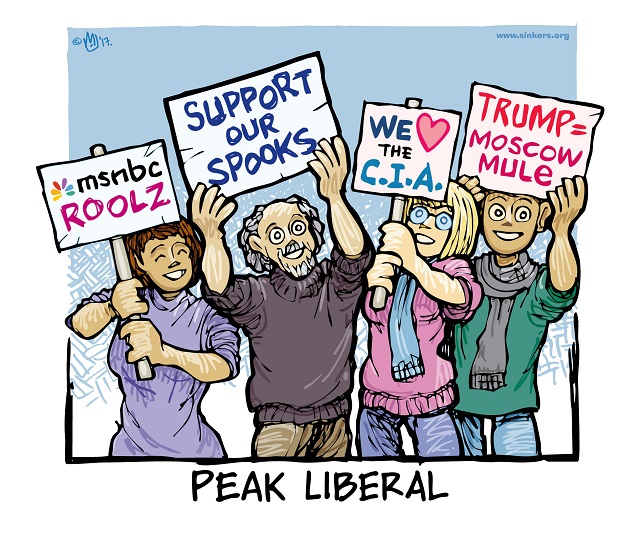 This article was posted: Wednesday, June 13, 2018 at 5:01 am
---
---
Print this page.
---
---
Infowars.com Videos: