Infowars.com
October 29, 2012
Tomorrow, Infowars will air a special satirical exposé on the thriving zombie culture and brain-dead mentality being encouraged and perpetuated via mainstream media.
The latest issue of Infowars Magazine takes an in-depth look at other ways we've become a real-life walking zombie society. Get your copy today.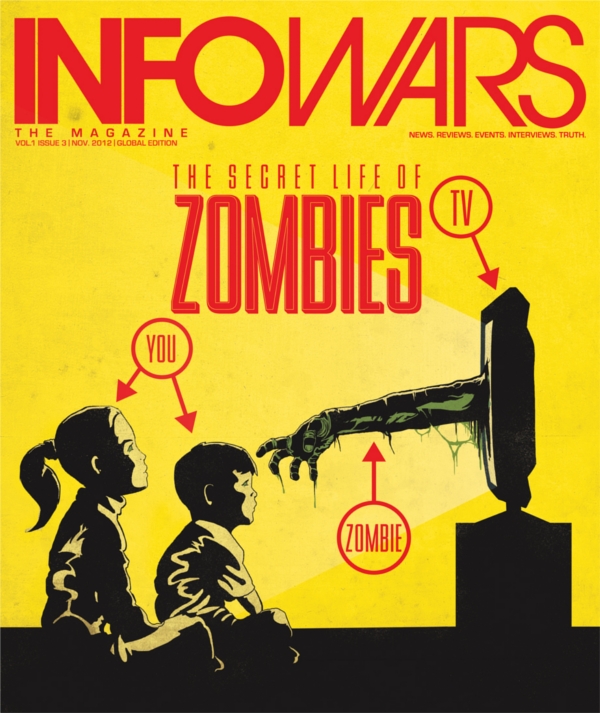 This article was posted: Monday, October 29, 2012 at 1:02 pm
Tags: entertainment
---
---
Print this page.
---
---
Infowars.com Videos:
Comment on this article